Since the founding of ForgeFX Simulations in 2002, co-founders Adam, David, and Greg have been working together to deliver simulation-based training and product demonstrations, using virtual and augmented reality technologies.
The ForgeFX Simulations co-founders bring over 50 years of combined experience in the software development industry.
We are an experienced team that has worked together designing and creating interactive simulations for a number of years before collaborating to form ForgeFX more than a decade ago. We offer our clients a personal, transparent development process, holding regular project review meetings where we ensure that our progress continues to align with the project vision. This includes David presenting the in-progress art and graphic assets and Adam offering technical updates. Every training solution is handcrafted for the unique needs of each client. We love what we do and it shows in our work!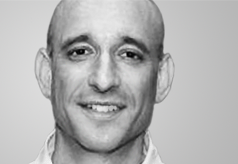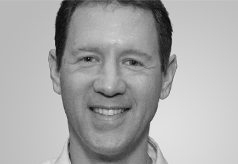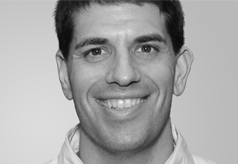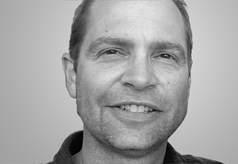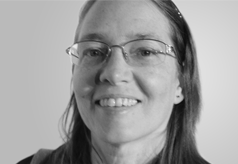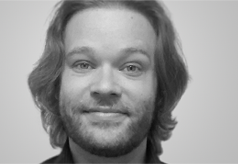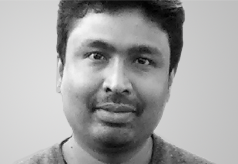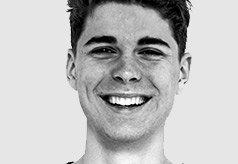 ForgeFX was founded on the principle of developing high-quality custom interactive 3D simulation and visualization software products for clients. Including time spent at a collection of other San Francisco Bay Area software companies, including Red Sky Interactive, Presage Software, Human Code, and Sapient, the founding partners of ForgeFX have been working together for more than 15 years.
We produce top-notch and compelling work, but at a certain point we realized that incredible amounts of time were wasted on activities that didn't directly contribute to development of the project at-hand. Many hours were spent just to get to the same physical space even though the products we were building were digital — and could often be produced more efficiently when developers were able to work remotely.
Hiring motivated, self-starting professionals who work remotely allows ForgeFX to avoid many of the hindrances and costs associated with modern day brick-and-mortar offices, which keeps developers happier, well-rested and more productive.

ForgeFX Leadership
The ForgeFX leadership team brings decades of combined experience in software development in various backgrounds. They have worked on teams together prior to founding ForgeFX and have now as a team created award-winning solutions for companies such as Joy Global, JLG, Heifer International, LeapFrog, Global Ground Support, Pearson Education, Adobe, Pfizer, McDonalds, Chrysler, and Nissan.
Passion For What We Do
ForgeFX has a passion for 3D simulation development, we love what we do. ForgeFX prides itself on its custom, tailored services. ForgeFX guarantees you direct personal service with people whom you will come to know and trust. We pay attention to the finest details, and deliver uniquely crafted products.

Long-Term Relationships
As a company priding itself on quality work relationships, ForgeFX's goal is not to extract maximum dollar from each project but rather to establish long-term relationships with clients, partnering with them to craft and execute their long-term strategies.
3D Graphics Specialists
ForgeFX Simulations focuses on the development of interactive 3D simulations, which is where we excel. While we are more than capable of, and often produce other kinds of first-rate software, it is the creation of high quality 3D applications that we specialize in. We create assets (models, textures, animations, etc.), integrating them into modern off-the-shelf middleware video game applications, and code them in well-structured programming languages to produce solid computer-based training simulations for our clients to distribute to their end users, whether they are customers, internal staff or the public.

Game Engine Specialists
ForgeFX uses off-the-shelf middleware video game engine development tools to produce our products. We do not use proprietary, self-rolled, software for which finding additional developers can be difficult. ForgeFX uses industry-standard development tools which are popular within game and simulation development communities. In addition to all of the advantages this presents to ForgeFX (large developer pool to draw from, large support community, pre-built components that save time, etc.) there are significant advantages to clients. Clients own all of the source code and assets that we create, and in the unlikely event that the need ever surfaced, could remove ForgeFX from the project, and hire developers who are familiar with the development environment—picking up where ForgeFX left off.

Development Tools Experts
We are experts with the tools we use, have the knowledge to produce high-quality products with them and the expertise to complete enterprise-grade applications rapidly with a proven track record. In addition we are talented creative experts who know how to concept, design and implement highly immersive and engaging interactive simulations. The skills and expertise required to develop compelling simulation products is vast, comprised of both art skills and computer science skills—essentially both sides of the brain are required. ForgeFX has taken the care to develop a team of professionals across a wide set of talents, who collectively are able to follow the creative thought process of interactive 3D simulation and visualization development, from inception all the way through to deployment.
Ready to work with us?
Contact ForgeFX to discuss custom training solutions for your organization's needs. Whether you have a detailed project specification in hand and are looking for a great team of developers, or are just beginning to explore the advantages that interactive training simulations can bring to your organization, we'd love to hear from you.
Contact ForgeFX Simulations