Caterpillar Inc.

ForgeFX Simulations is proud to have partnered with Caterpillar in the development of an innovative excavator operator training simulator program designed to meet the unique needs of their organization. Caterpillar is a multinational corporation based in the United States that designs, manufactures, and sells products to customers worldwide. ForgeFX worked with Caterpillar on the development of the All Access Pass Experience, Excavator Operator Training Simulator.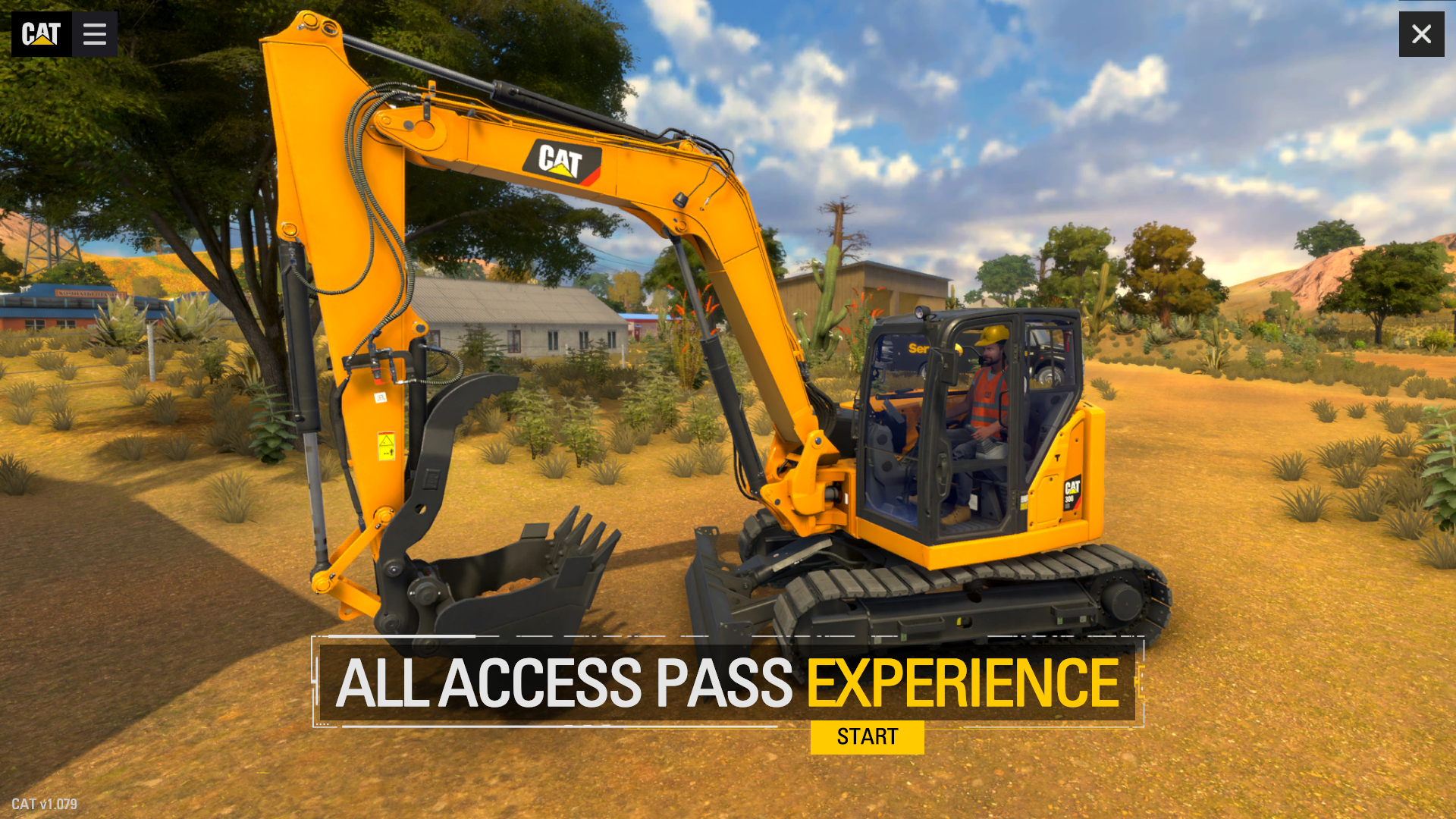 Excavator Operator Training Simulator
The excavator operator training simulator developed by ForgeFX for Caterpillar is an innovative training program designed to provide operators with a safe and controlled environment to learn about the new features available on the machinery, practice their skills and become familiar with the controls and their functions, and learn basic machine maintenance. The simulator features an interactive and virtual version of the excavator, an immersive and engaging environment, as well as machine and ambient sound effects, all of which help to create a lifelike experience that mirrors real-world operating conditions.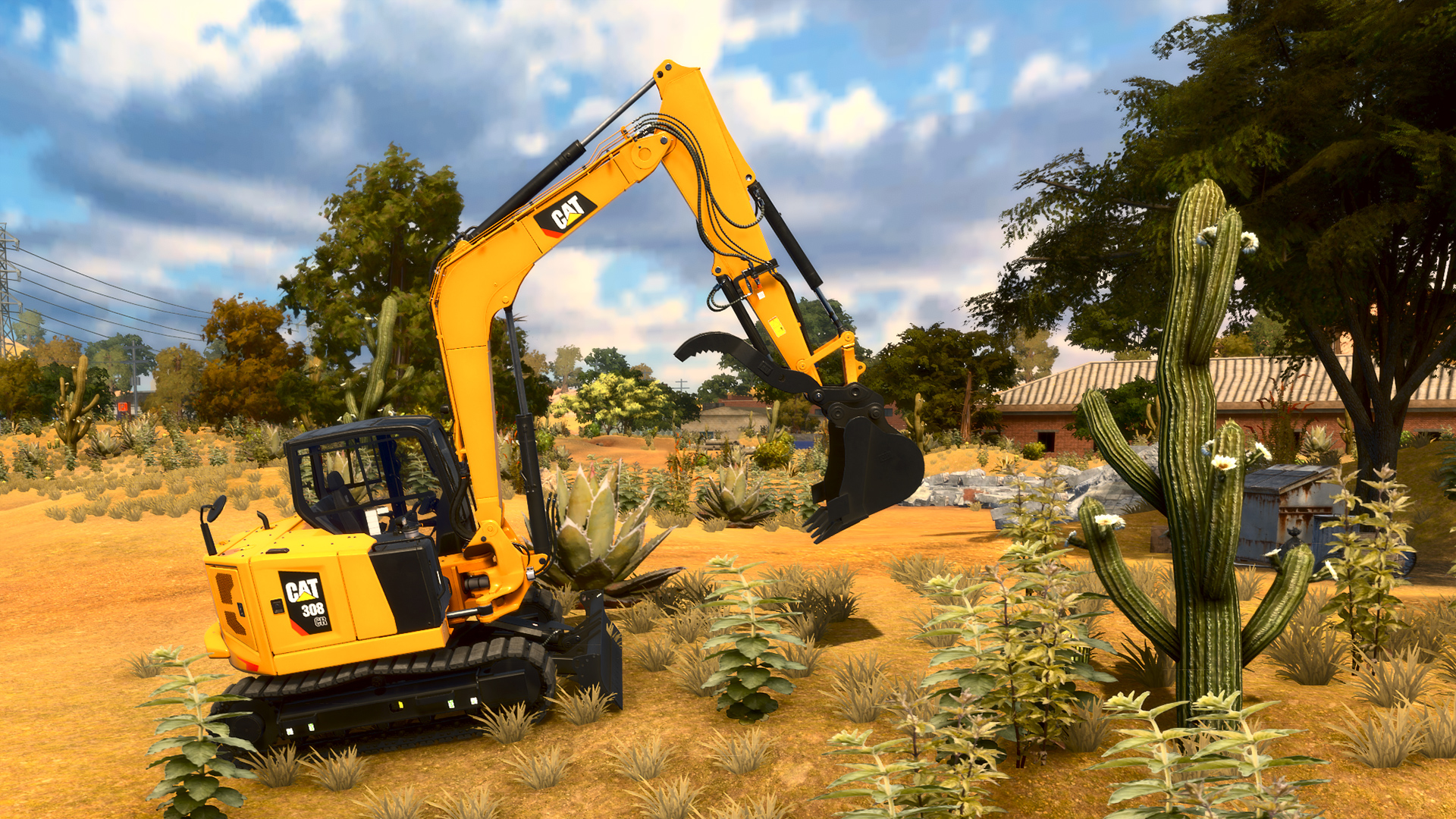 The program includes a range of training scenarios for the excavator itself, as well as multiple attachments the excavator supports. Operators are able to train for their specific job tasks by receiving instructional training from the simulator. Operators can become familiar with machine components and controls, practice basic tasks such as digging, dumping and lifting, or more complex scenarios such as hammering or switching attachments. The simulator also includes real-time feedback and performance metrics, allowing operators to track their progress and identify areas for improvement.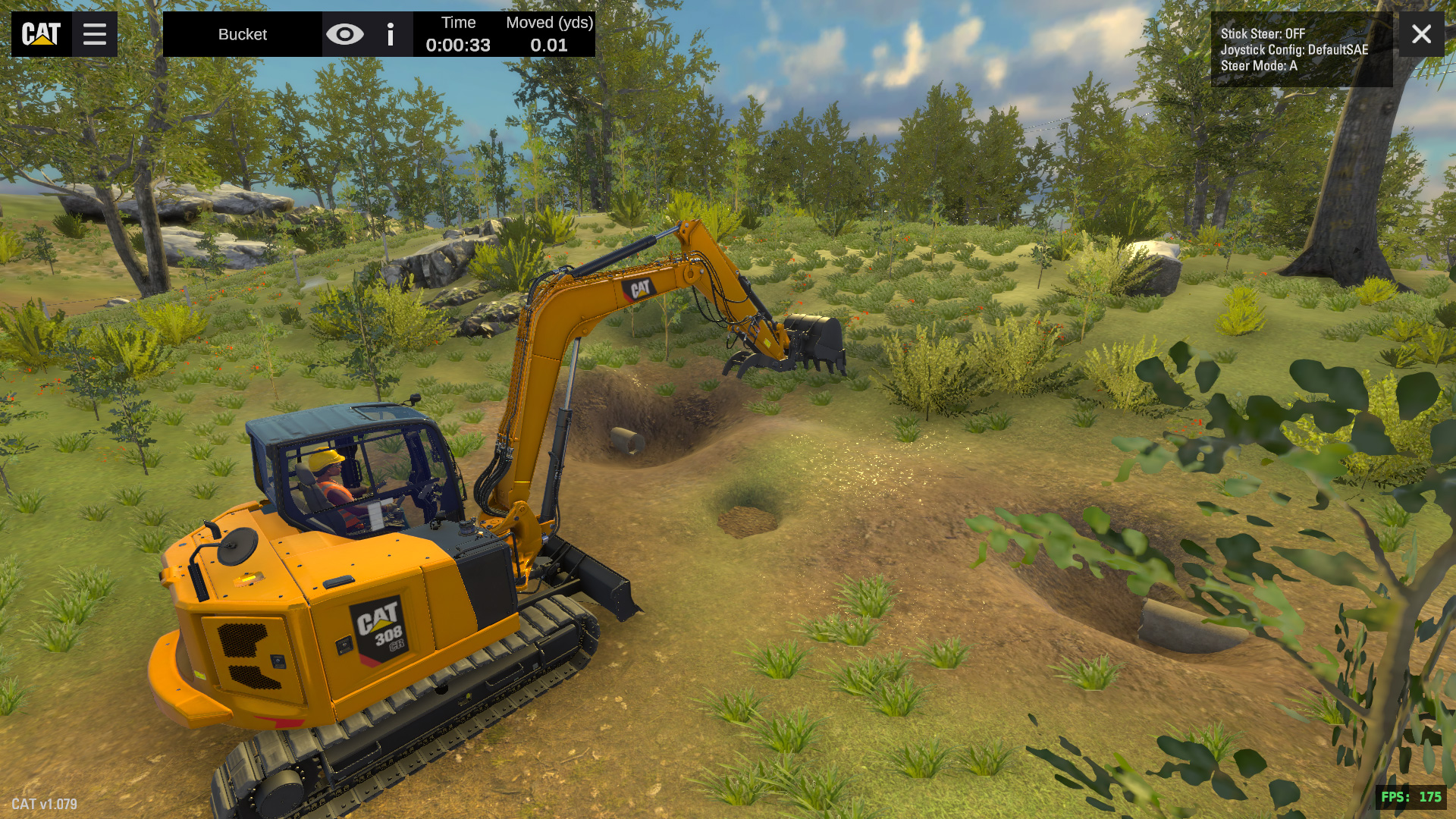 Simulation-Based Training for Equipment Controls Operation
This immersive training simulator is designed to help operators quickly master the controls of the excavator and understand the new features available to them. The program is tailored to provide step-by-step instructions on the excavator functionality available through the new excavator features, and includes tutorials that demonstrates and instructs users on how to correctly use the new features to significantly increase their efficiency.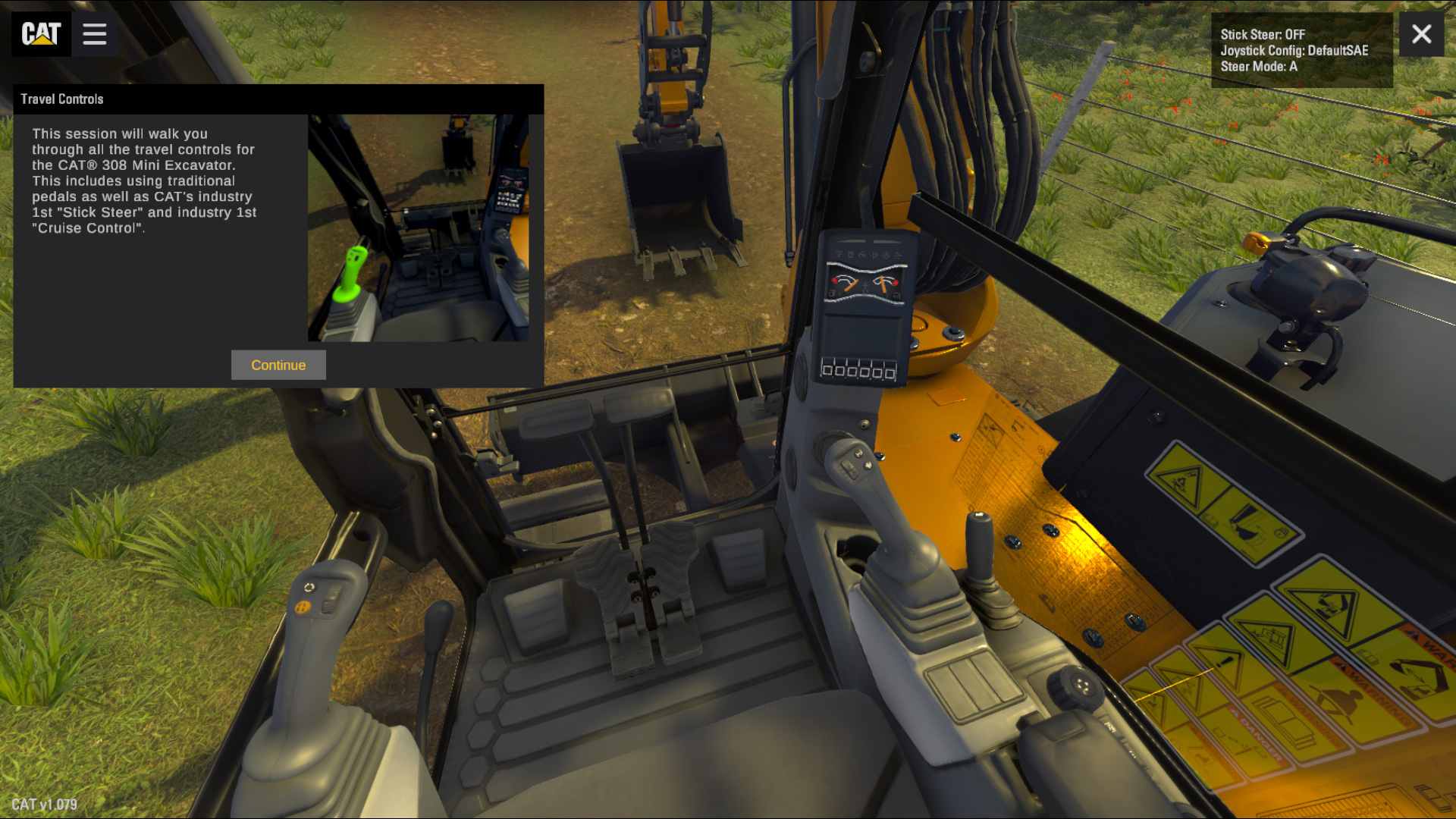 The simulation-based training application provides operators with a safe and controlled environment where they can learn and practice using the various controls of the excavator, including joysticks, pedals, buttons, switches, the and other input devices. The simulator includes a variety of interactive exercises and training scenarios that simulate real-world operating conditions. These scenarios require users to perform specific tasks to prove that they have mastered the controls, including the new features and the processes required to preform the newly available functionality.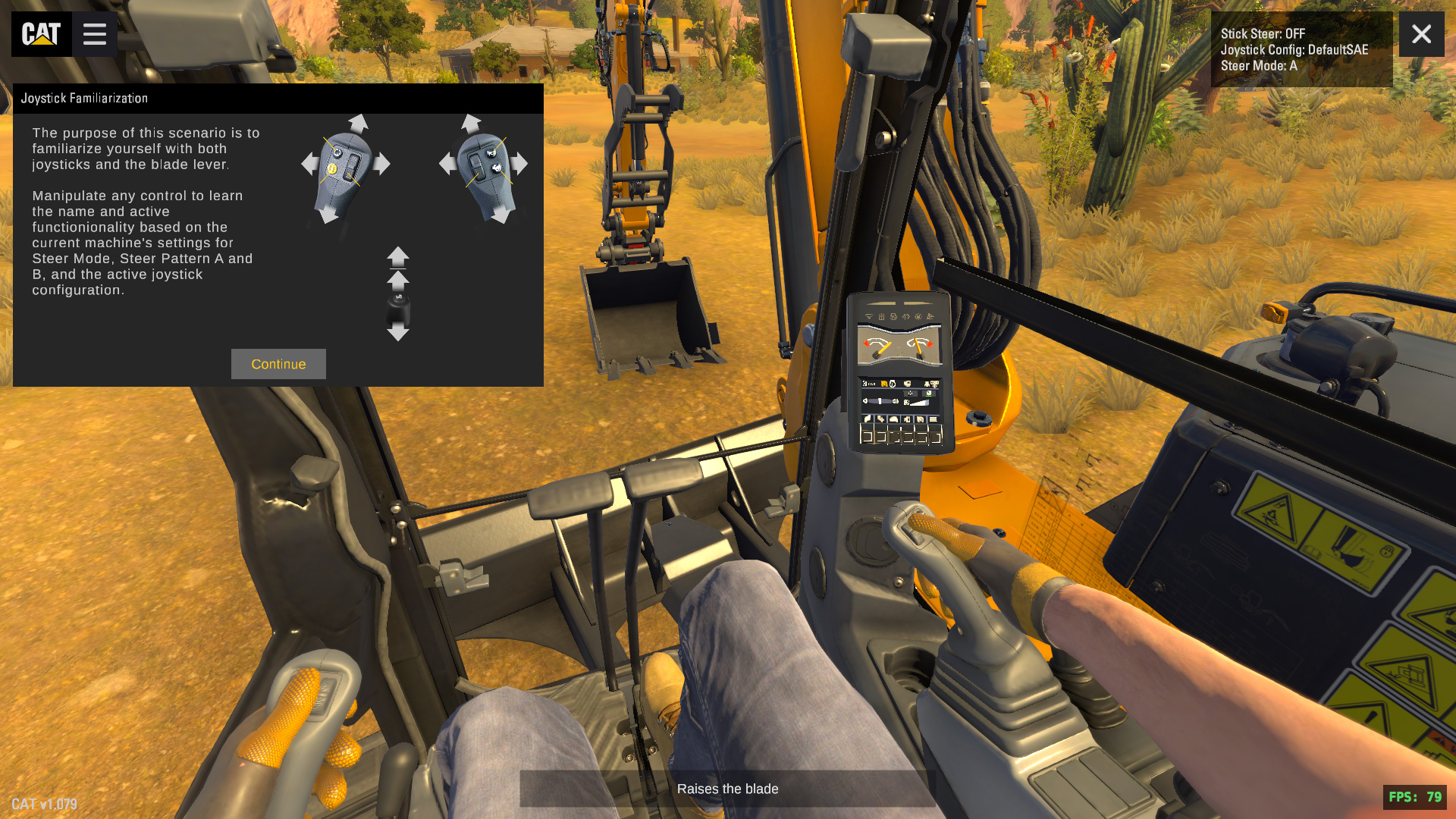 By providing simulation-based training for equipment controls, operators can develop the necessary skills and experience to operate the excavator safely and efficiently. This leads to a more productive work environment with reduced risks and increased profits. The simulator allows operators to practice and perfect their techniques without the risk of causing damage to the machine or creating downtime.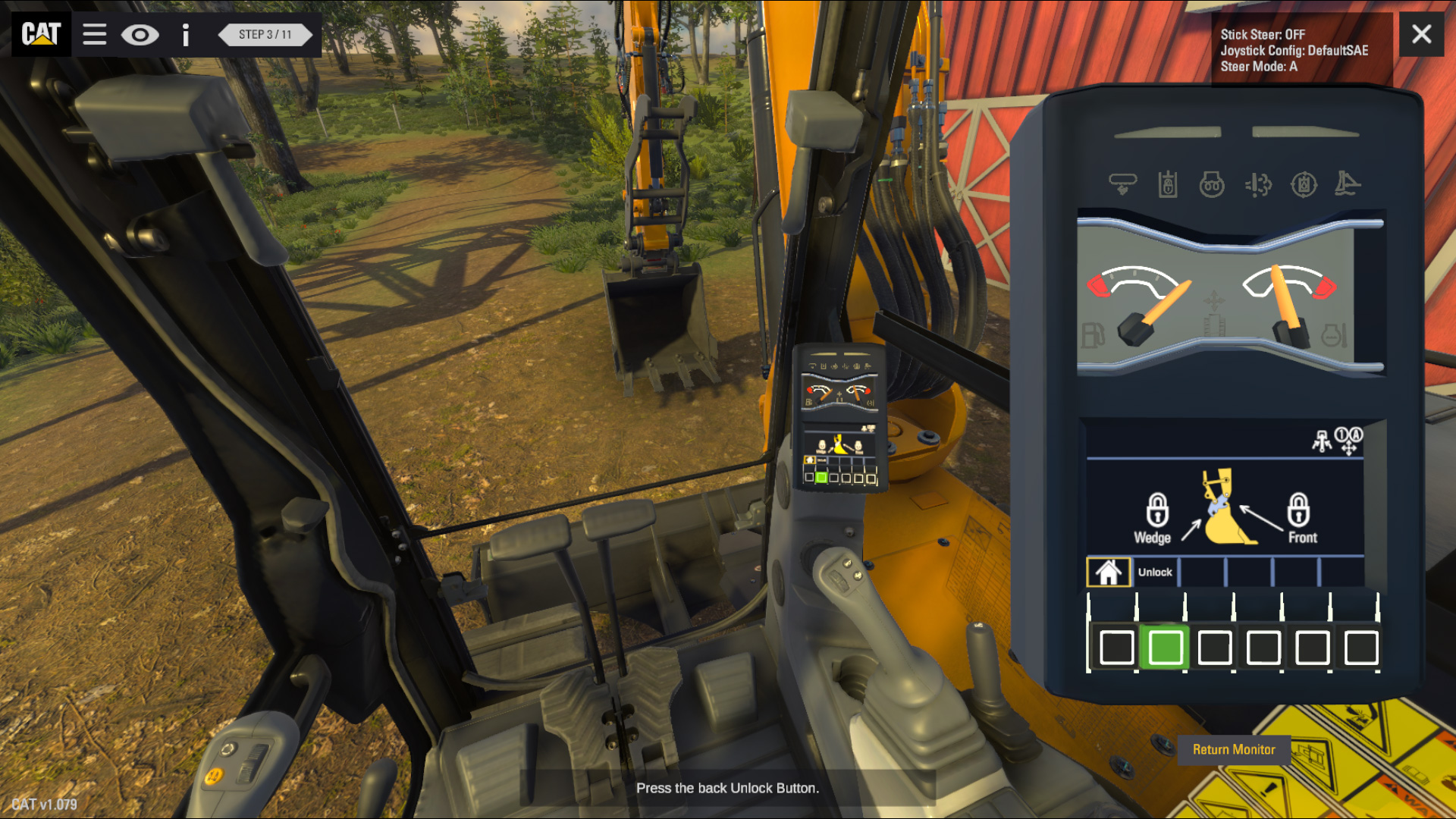 With the added ability to learn and master the new features of the excavator, operators are able to maximize the machine's potential and perform tasks with greater accuracy and speed, leading to increased efficiency and lower costs. Additionally, the simulator training results in a safer work force with fewer accidents and incidents, reducing the risk of injury to workers and damage to equipment, which can also lower insurance costs.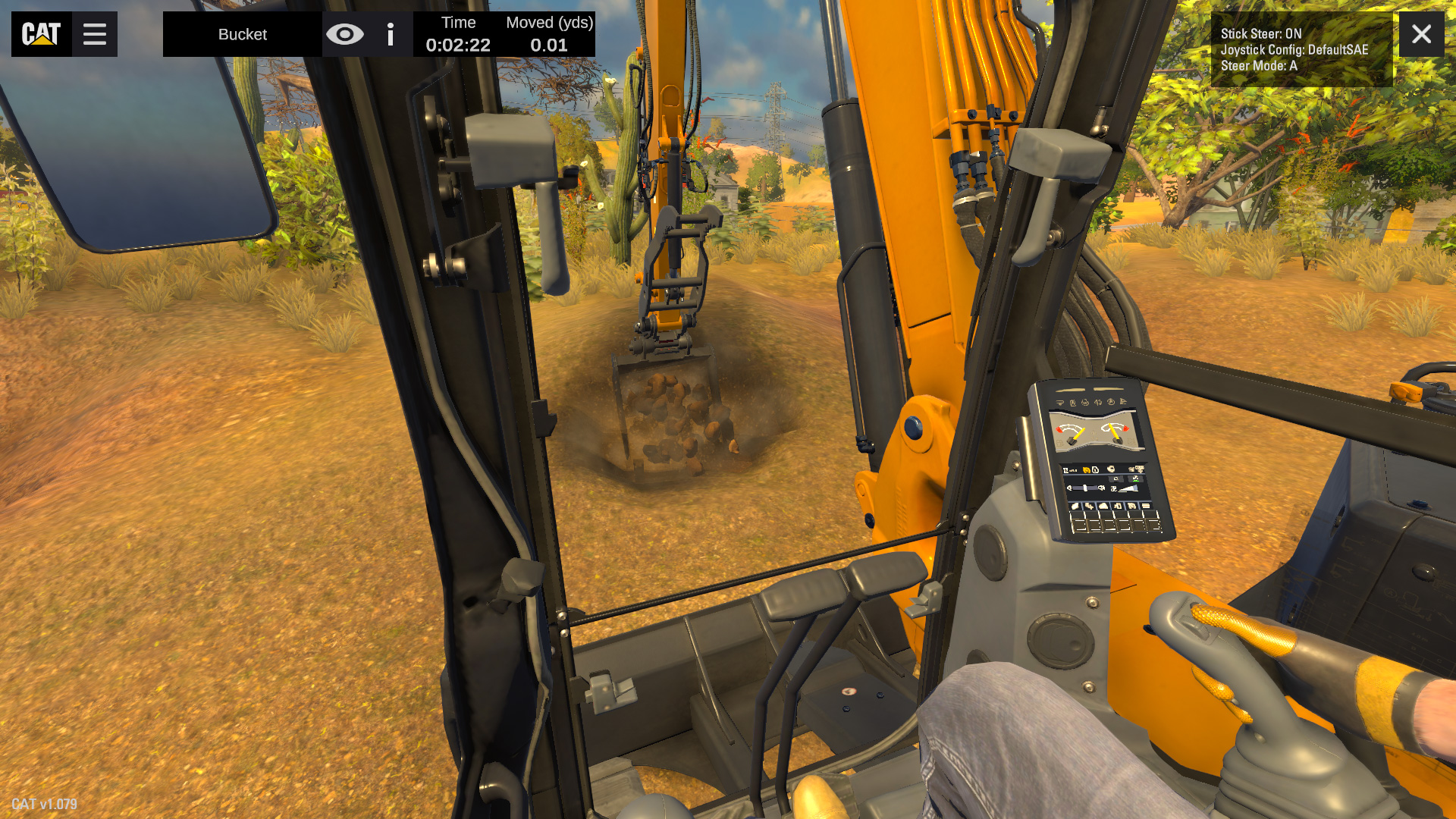 Equipment Maintenance Training Simulator
In addition to operator training, maintenance training is also a critical component of successful excavator operation. Regular maintenance is essential for keeping machines running efficiently and preventing costly breakdowns and repairs. By providing maintenance training through a simulator program, organizations can ensure that their maintenance staff is equipped with the knowledge and skills necessary to keep machines running at peak performance. This can result in reduced downtime, increased machine lifespan, and improved overall operational efficiency.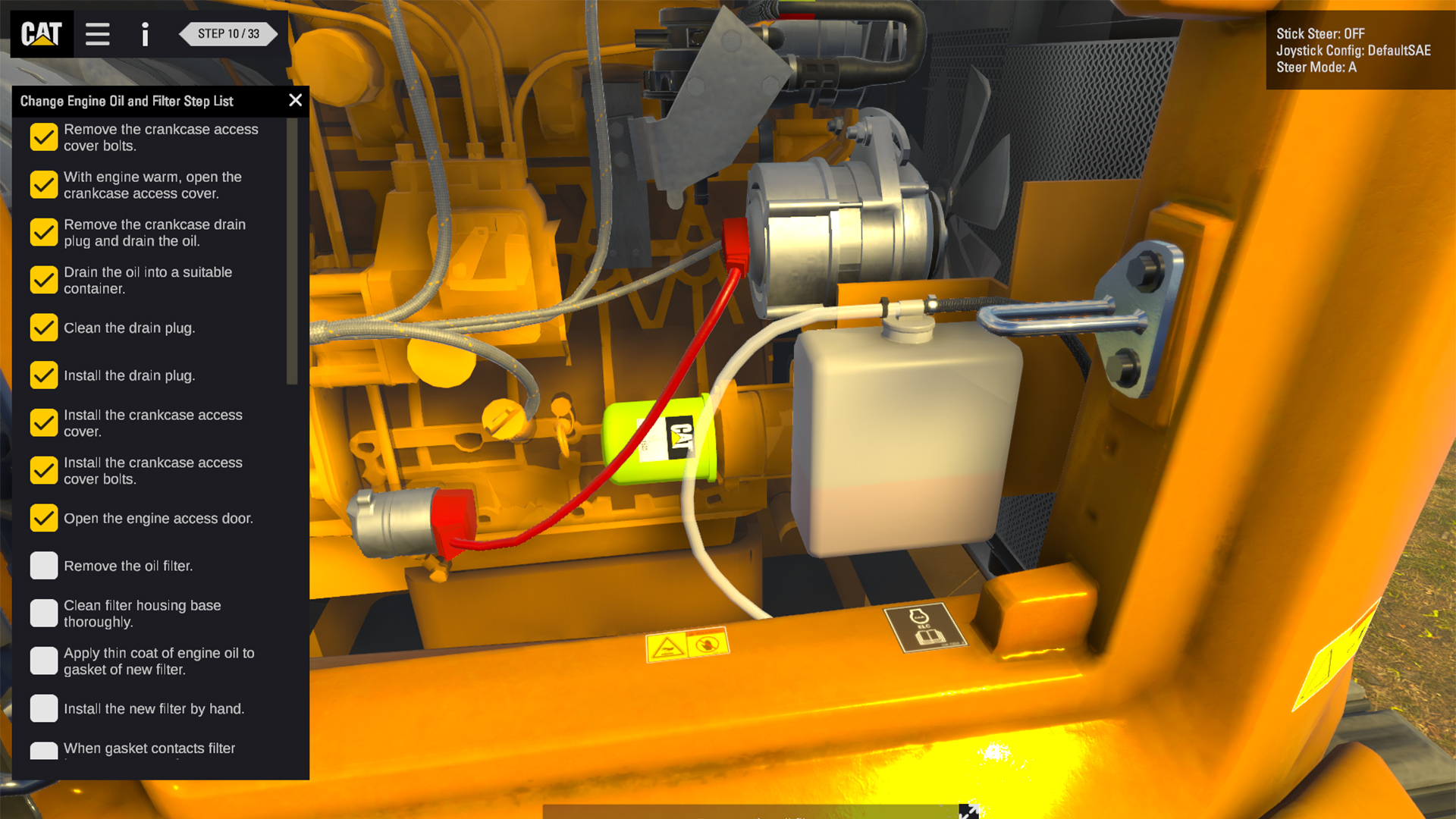 One of the main benefits of maintenance training for excavators is that it helps to prevent equipment damage and downtime. By teaching maintenance staff how to identify and address potential issues before they become major problems, organizations can avoid costly repairs and keep their machines running smoothly. This not only saves money but also ensures that projects stay on schedule and deadlines are met.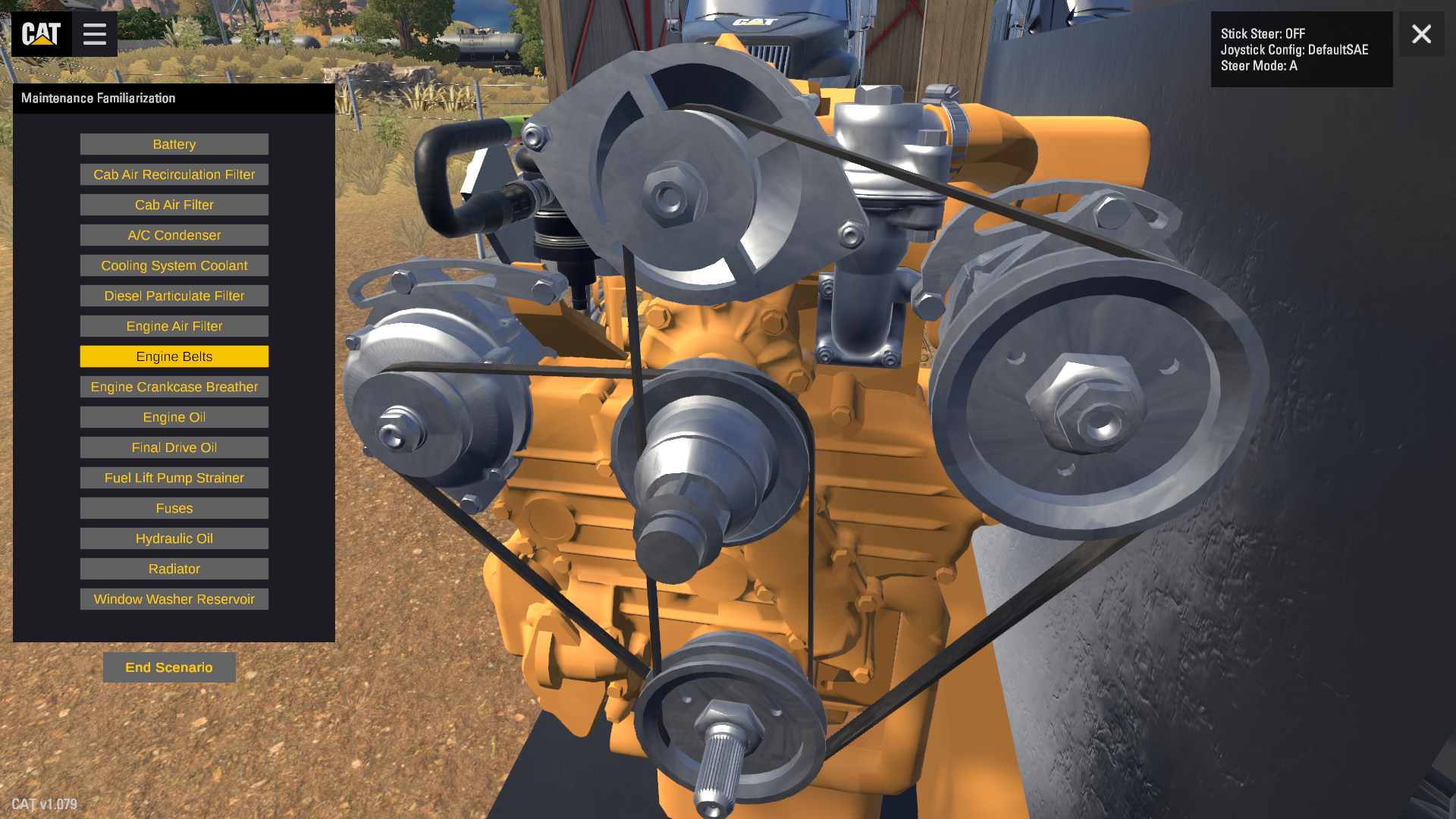 Another advantage of maintenance training is that it can help to extend the lifespan of equipment. Regular maintenance can prevent wear and tear on parts and help machines last longer. By providing maintenance training to staff, organizations can ensure that their machines receive the care they need to perform at their best, for longer periods of time. This can help to reduce the frequency of equipment replacements, saving organizations money in the long run.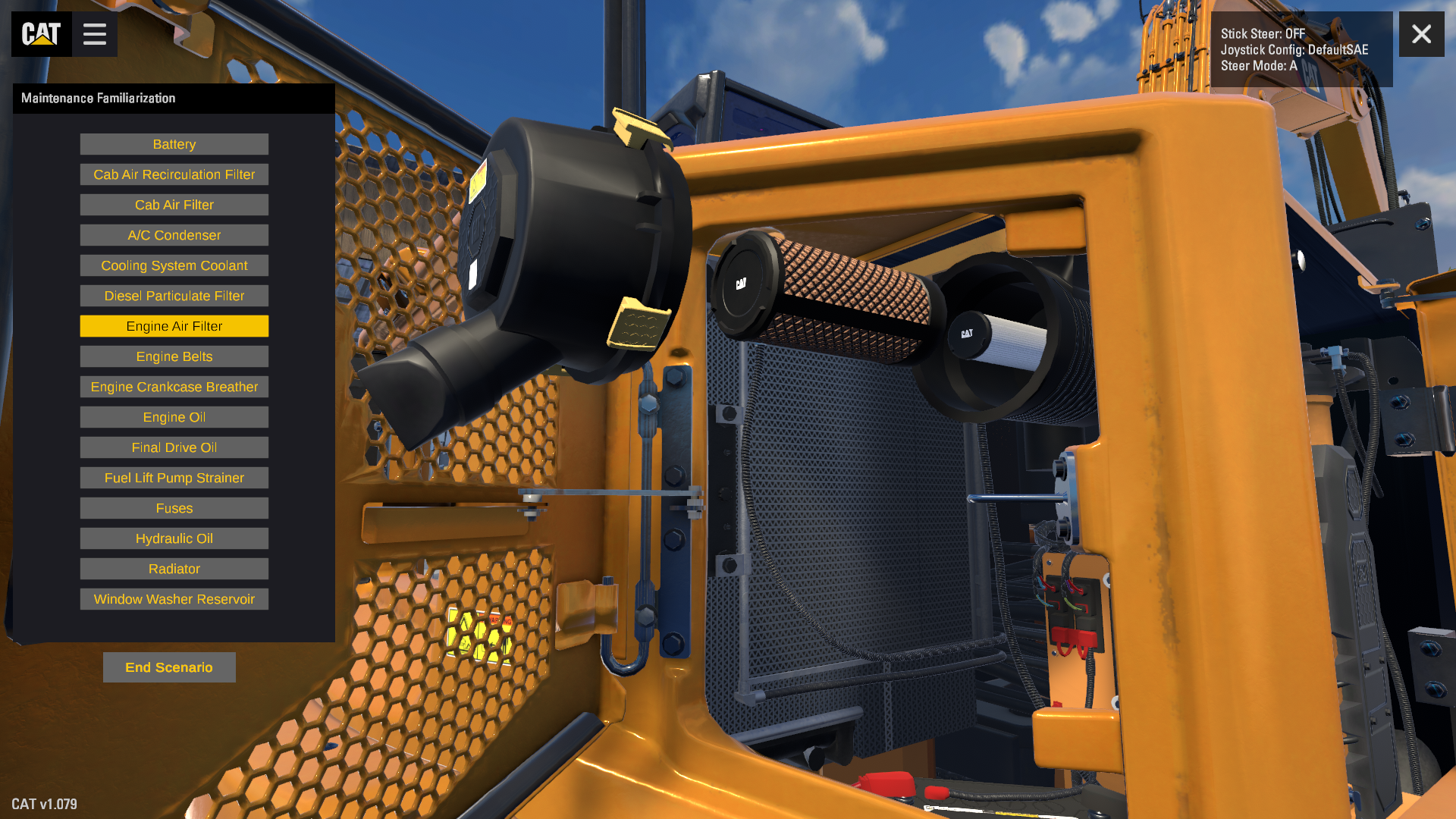 In addition, providing maintenance training through a simulator program can be a cost-effective solution for organizations. Rather than needing to purchase multiple machines for training purposes or taking equipment out of service for training, organizations can use a simulator to teach maintenance staff how to perform routine maintenance tasks, troubleshoot issues, and make repairs. This allows organizations to train their staff without impacting production or incurring additional expenses.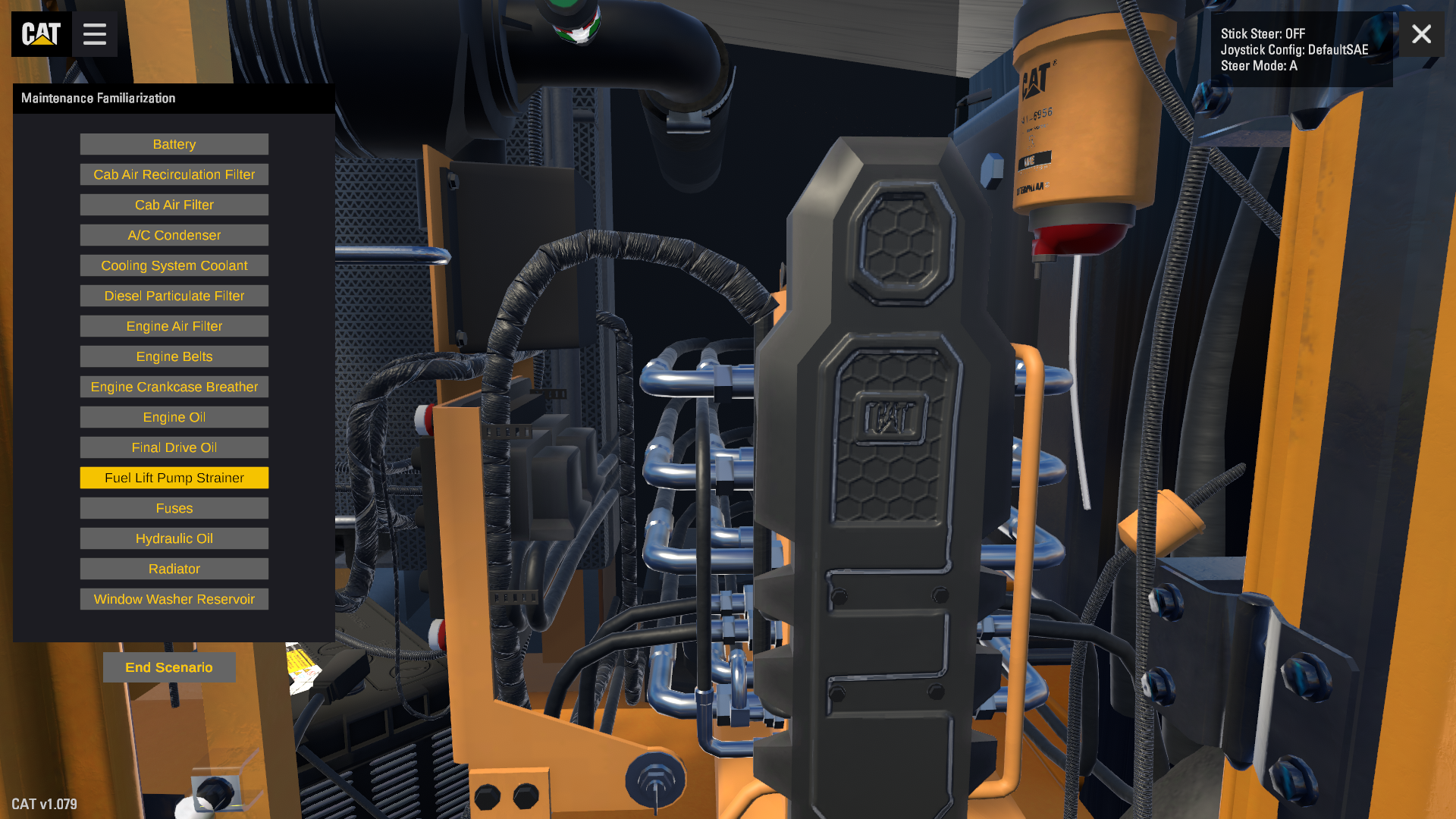 Maintenance training is an essential component of successful excavator operation and maintenance. By teaching staff how to properly operate, care for, and maintain equipment, organizations can ensure that their machines perform at their best, avoid costly downtime and repairs, and extend the lifespan of their equipment.
Customized Operator Training Simulators
At ForgeFX Simulations, we understand that every organization has unique training needs and requirements. That's why we offer customized training applications to our customers. Our team of experienced developers can work with you to create a simulator program that is tailored directly to your organization's specific needs, including machine type, job tasks, and operator experience level. Whether you're looking for basic operator training running on a traditional computer, or advanced scenario-based training simulators with physical controls and extended reality headsets, we will design and develop a program that meets your goals and objectives.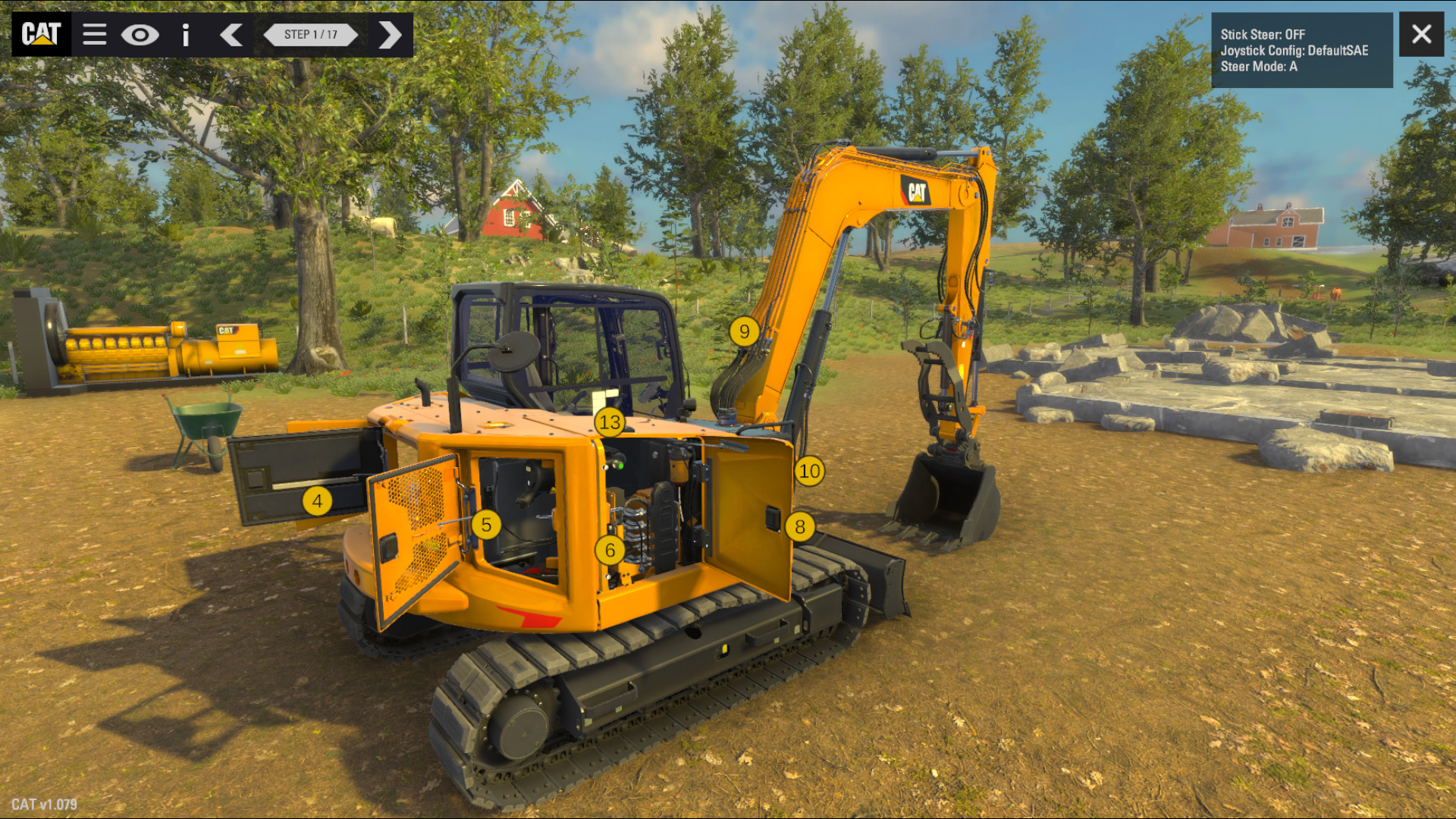 Daily walkaround inspections are a critical aspect of excavator maintenance, as they can identify potential problems before they become major issues. However, conducting these inspections properly requires a high level of skill and attention to detail. Simulation-based training can help operators develop these skills by providing a safe and controlled environment to practice and hone their inspection techniques. By incorporating walkaround inspection training into a simulator program, organizations can ensure that their operators are equipped with the knowledge and skills necessary to keep machines running at peak performance.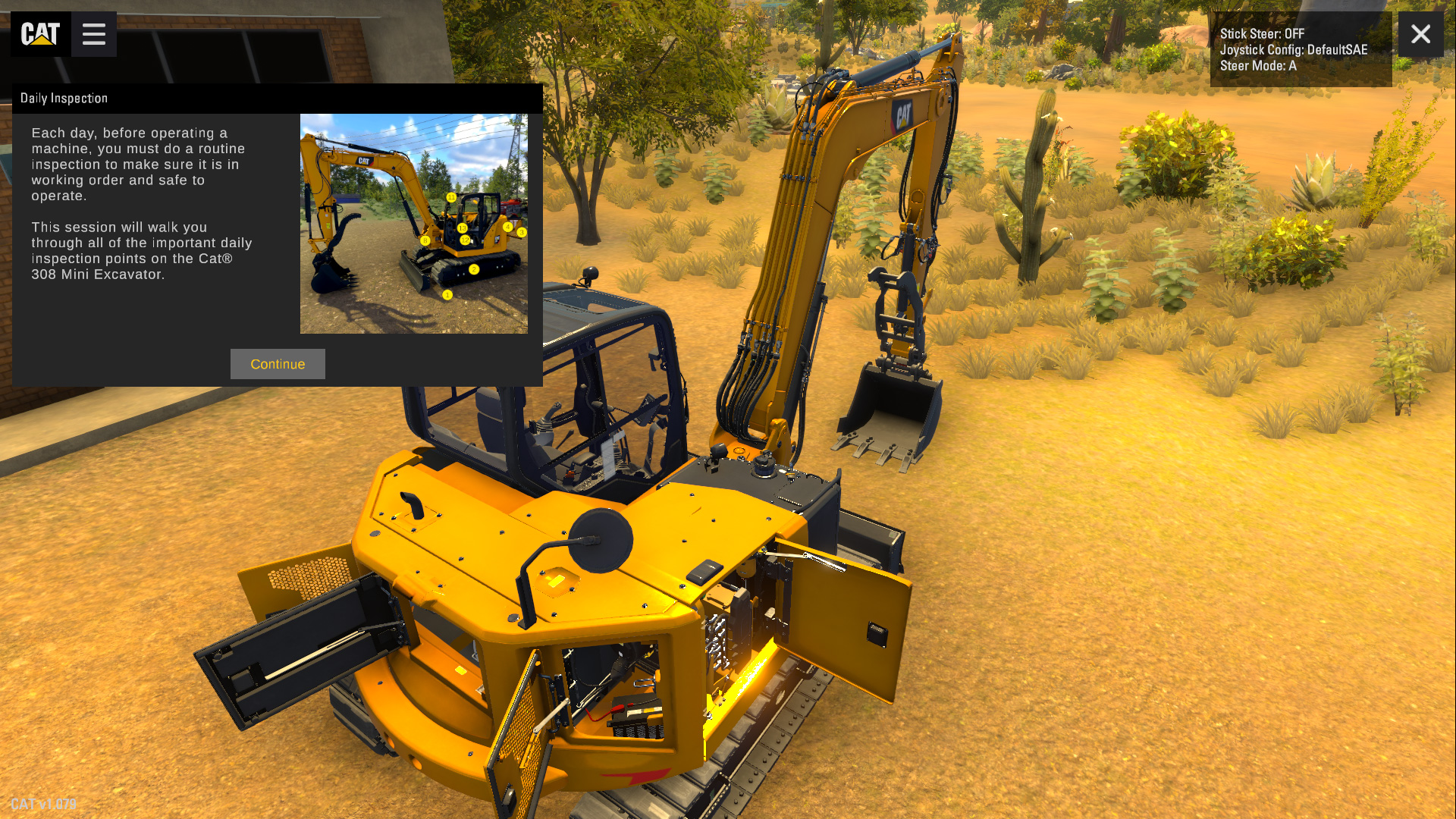 Our team of experts can work with you to assess your training needs and develop a customized solution that meets your specific goals and objectives. With years of experience in simulation software development, we have the knowledge and expertise necessary to create high-quality, effective training programs for a range of industries and applications. Let us help you take your training to the next level with a custom excavator operator training simulator.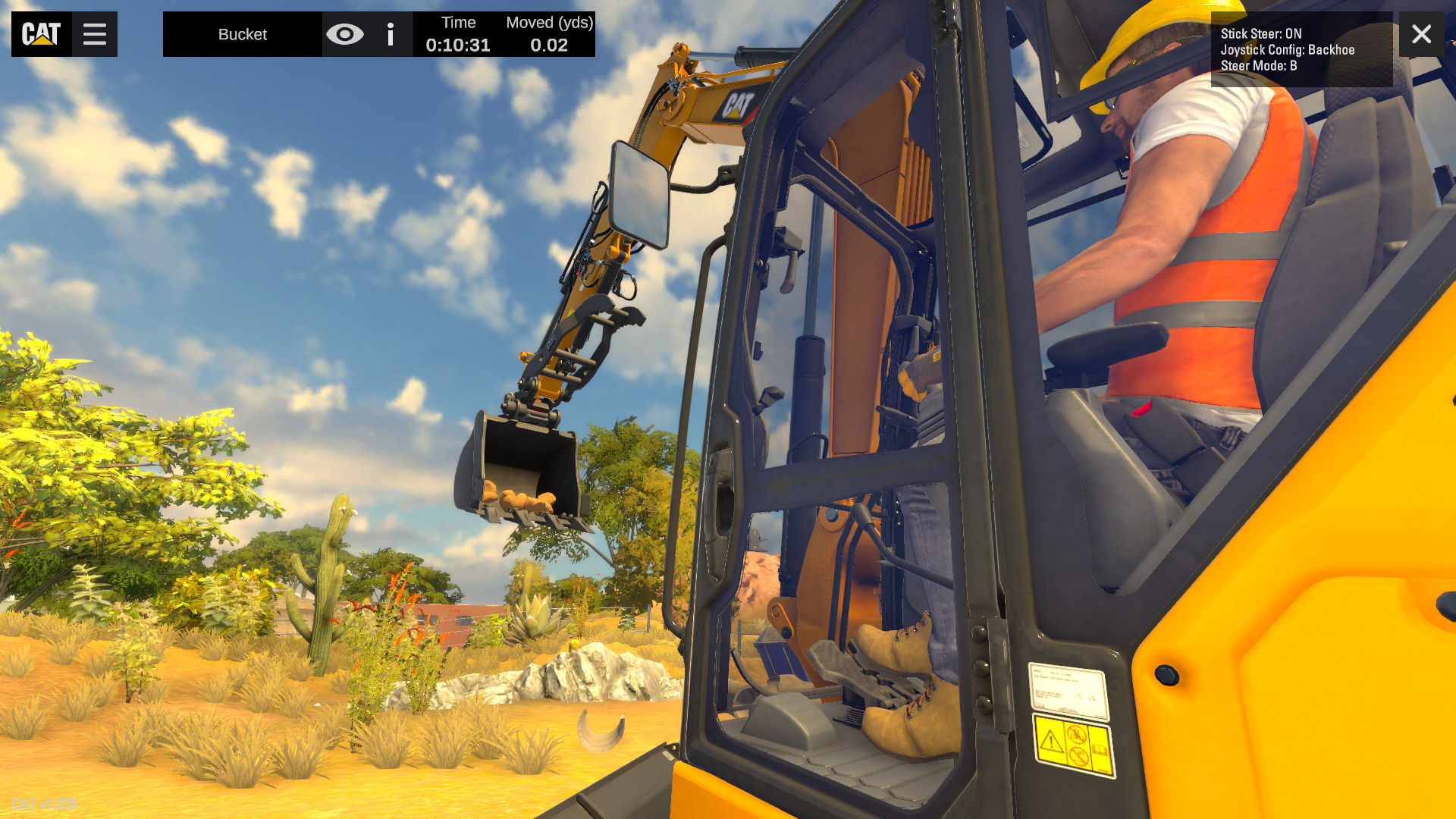 Experience the Benefits of Simulation-Based Training Today
Investing in simulation-based training for equipment controls and maintenance has a significant impact on the bottom line of organizations. With reduced equipment damage, increased productivity, and reduced downtime due to equipment breakdowns, a simulator can provide a return on investment that outweighs the cost of implementation. Additionally, the ability to provide training in a safe and controlled environment results in a safer workforce and reduces the risk of accidents.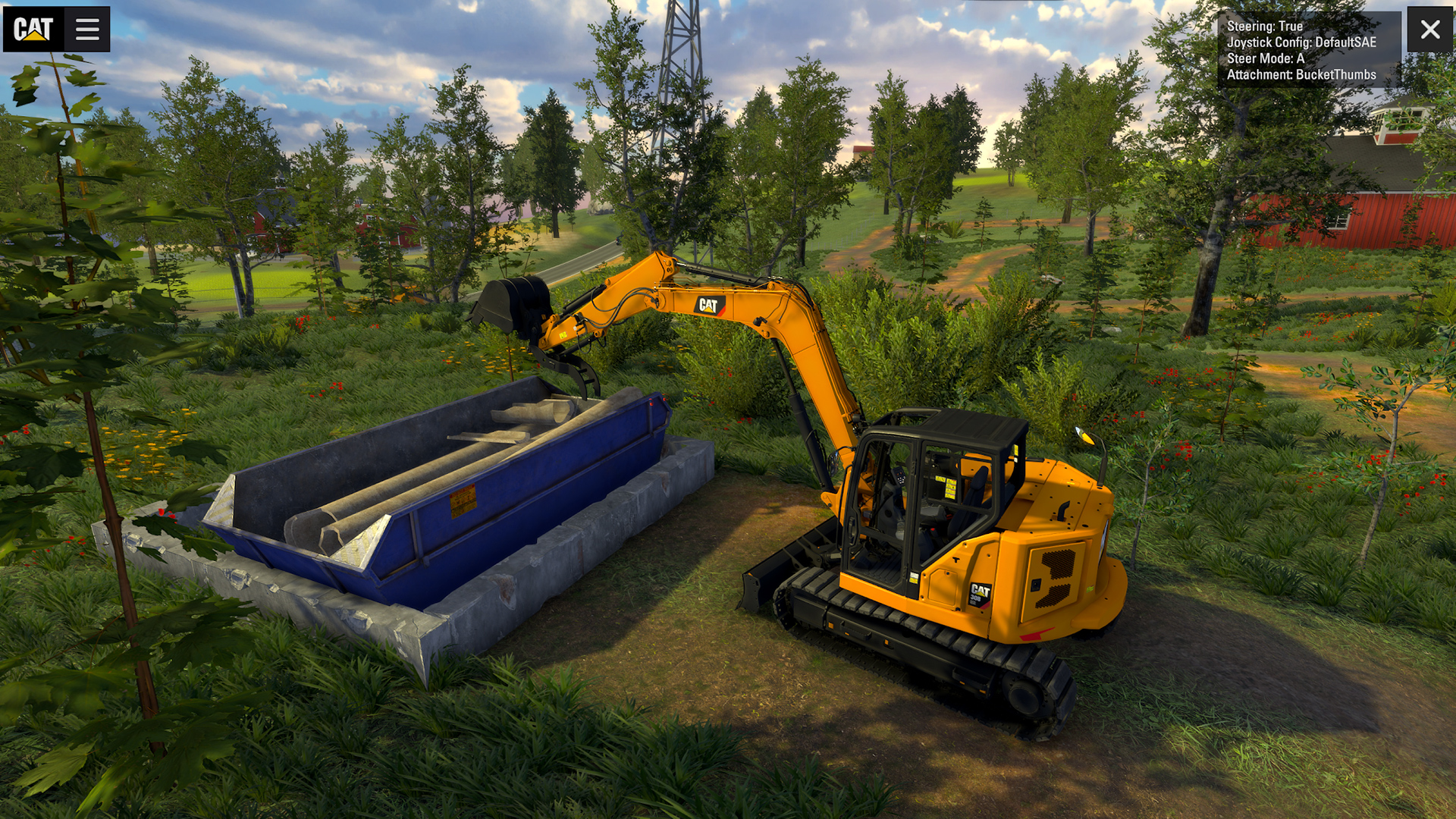 If you're interested in implementing a simulator program for your organization or want to learn more about how simulation-based training can benefit your business, contact ForgeFX Simulation today to learn how we can help your organization overcome your training challenges.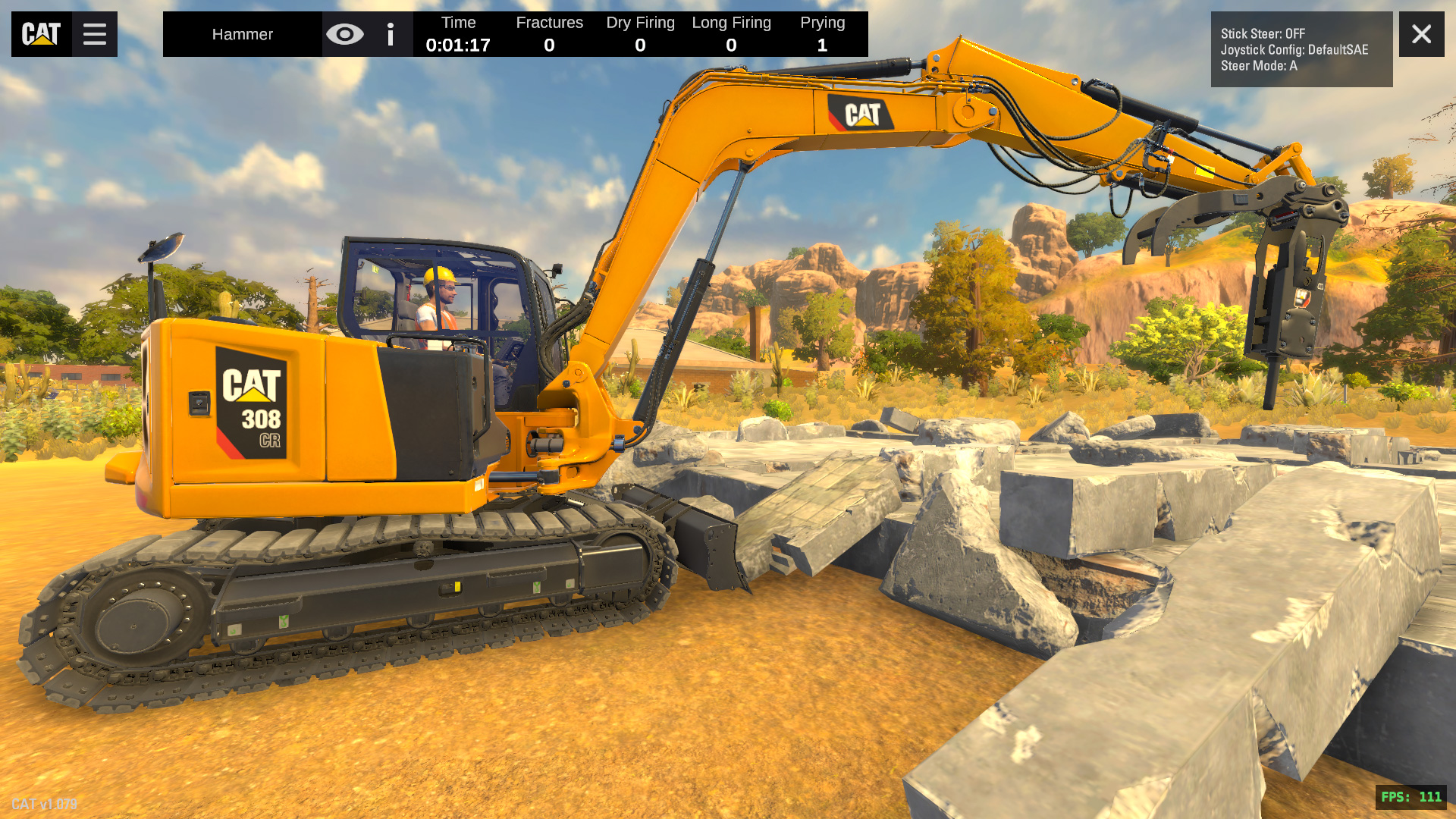 At ForgeFX Simulations, we understand that training is essential for maximizing your organization's productivity, reducing costs, and ensuring a safe work environment. Our simulation-based training programs provide an effective and cost-efficient way to train equipment operators and maintenance staff, allowing them to develop the knowledge and skills needed to operate and maintain heavy machinery safely and efficiently.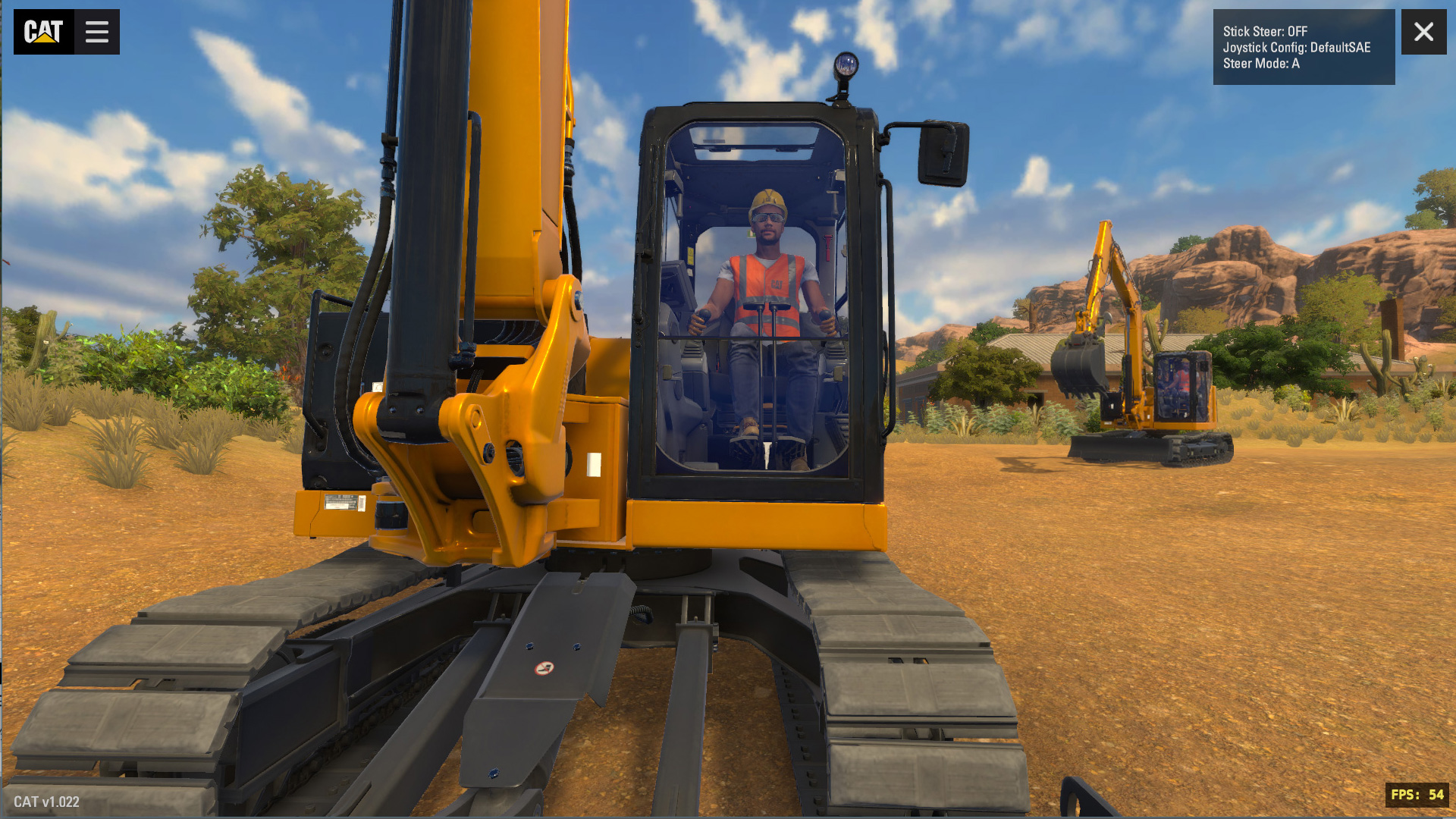 Excavator Operator Training Simulator
The workforce is evolving, and the new generation of workers has grown up with the internet, video games and interactive media, as opposed to the newspaper, board games and non-interactive movies. As a result, traditional training methods may no longer be as effective as they once were, and organizations must adopt new training methods if they hope to capture and hold the attention of trainees.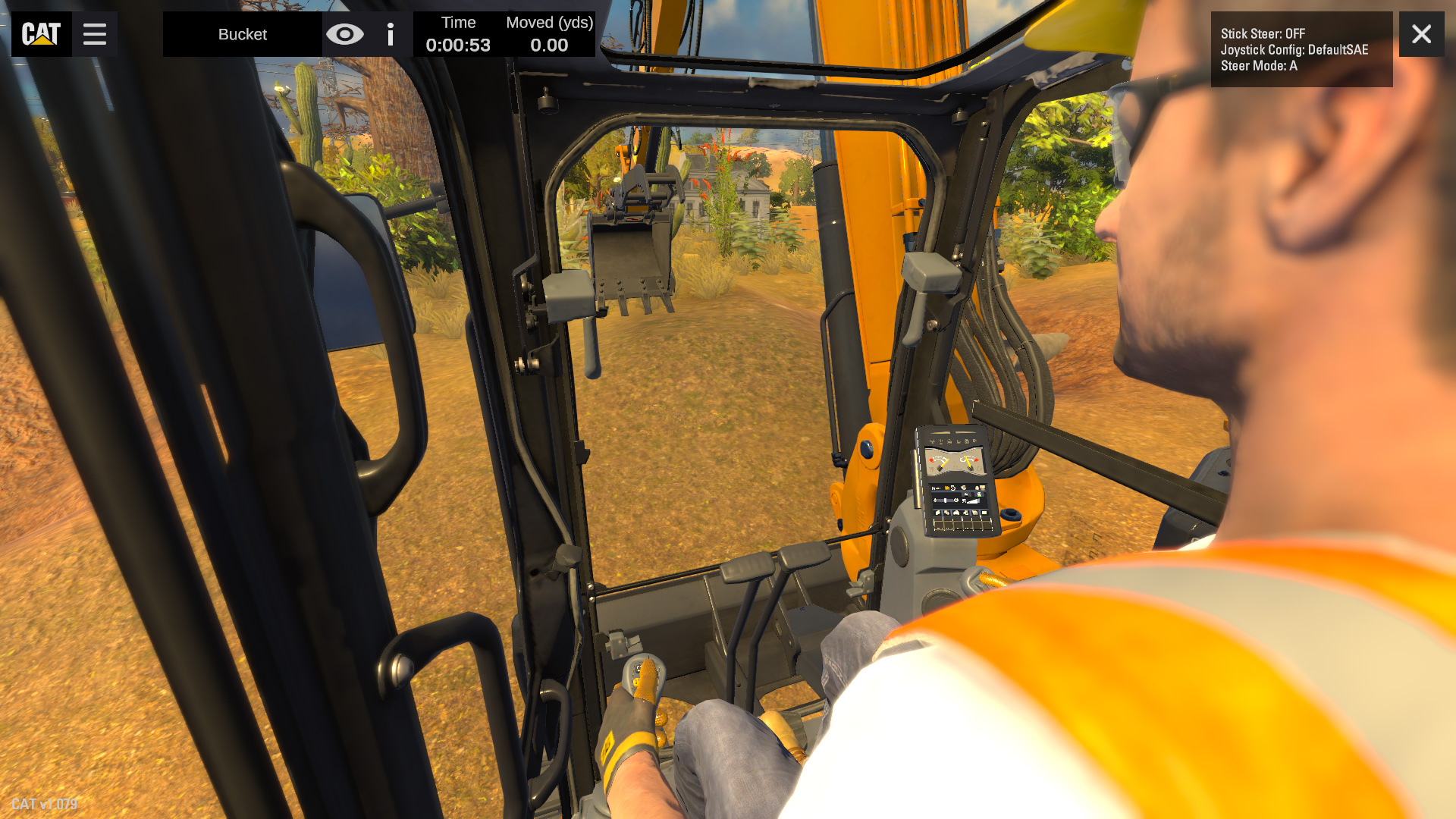 That's why ForgeFX specializes in creating simulation-based training programs that are designed to engage and captivate learners of all generations, including those who have grown up with technology. Our programs are interactive, visually engaging, and provide learners with immediate feedback on their performance. By utilizing modern technology, we can create realistic scenarios that allow learners to develop critical thinking skills and problem-solving abilities in a safe and controlled environment. This approach has proven to be highly effective, as learners are more likely to retain information when it is presented in an engaging and interactive way.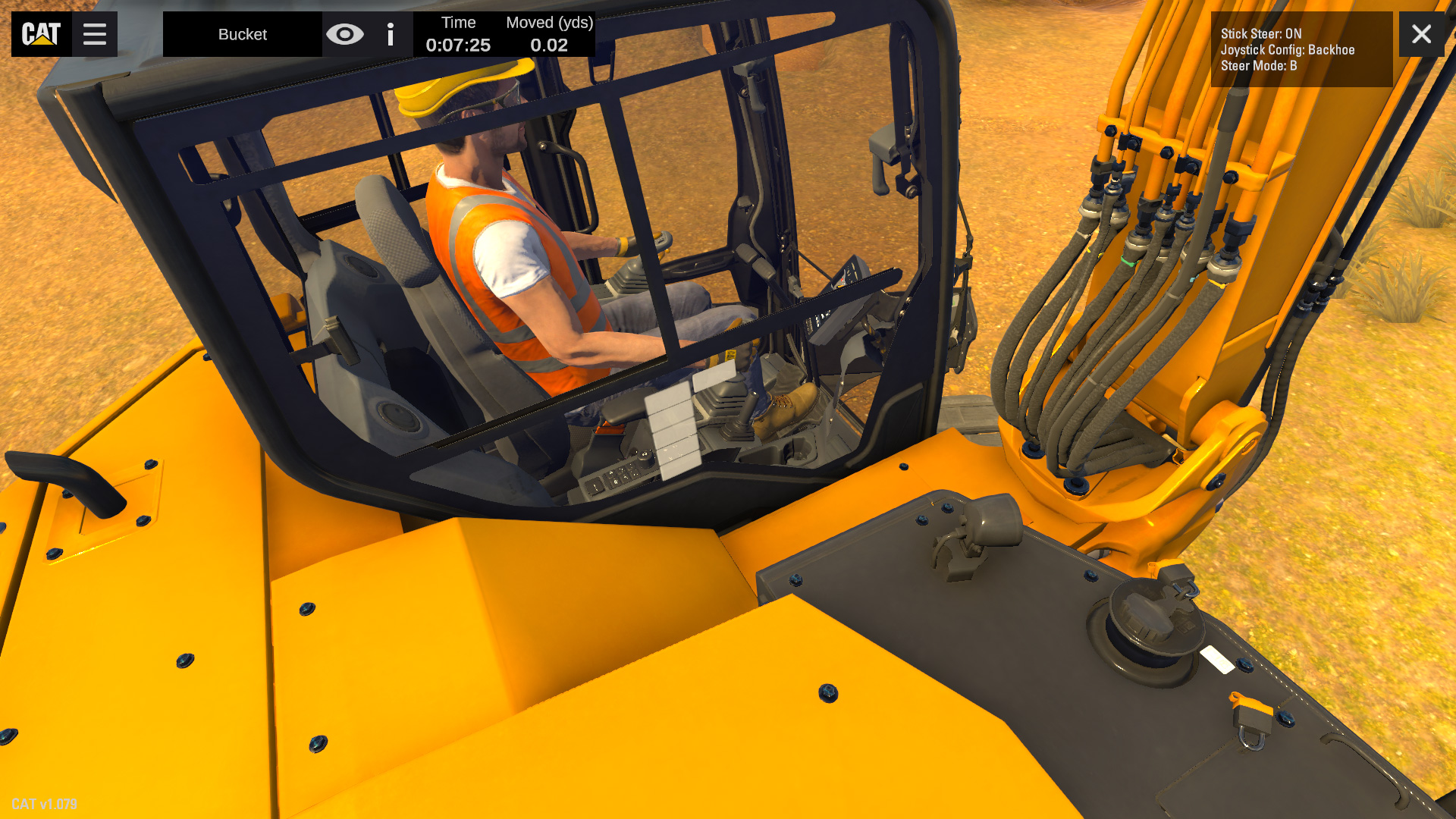 ForgeFX believes that simulation-based training programs are the present and the future of workforce development, and we are committed to staying at the forefront of this rapidly evolving field. By partnering with ForgeFX Simulations, organizations can ensure that their training programs are up-to-date and effective at engaging all learners, regardless of their age or background. So if you're looking to develop a training program that is effective, engaging, and tailored to the needs of your organization, contact us today to learn more about how we can help you achieve your training goals.
Want to learn more?
If you have any questions about this excavator training simulator, or for an assessment of requirements that are specific to your needs, please contact ForgeFX Simulations. We welcome your inquires and are happy to discuss software development projects with potential customers.
Contact Us
Learn More